Some reenactment specifications suggest a "common heel" for stockings. What do we mean by this?
A common heel has a heel flap, and usually a gusset. The gusset shows above your shoes, so it's a visible feature. If you look at your 21st century socks, you'll see a diagonal line in the knit at the heel. This is a short row heel, and is the type of heel that modern circular knitting machines can do easily.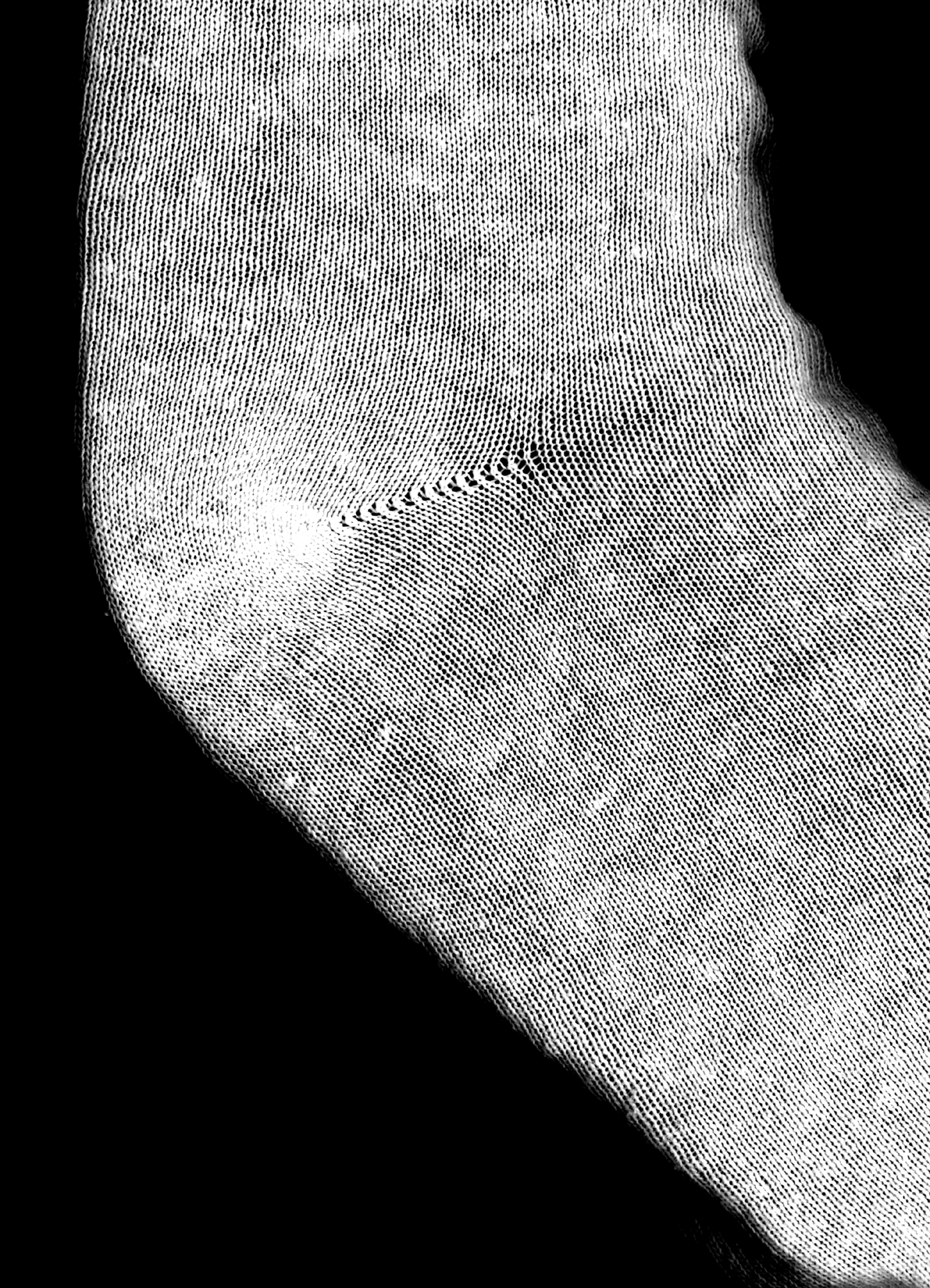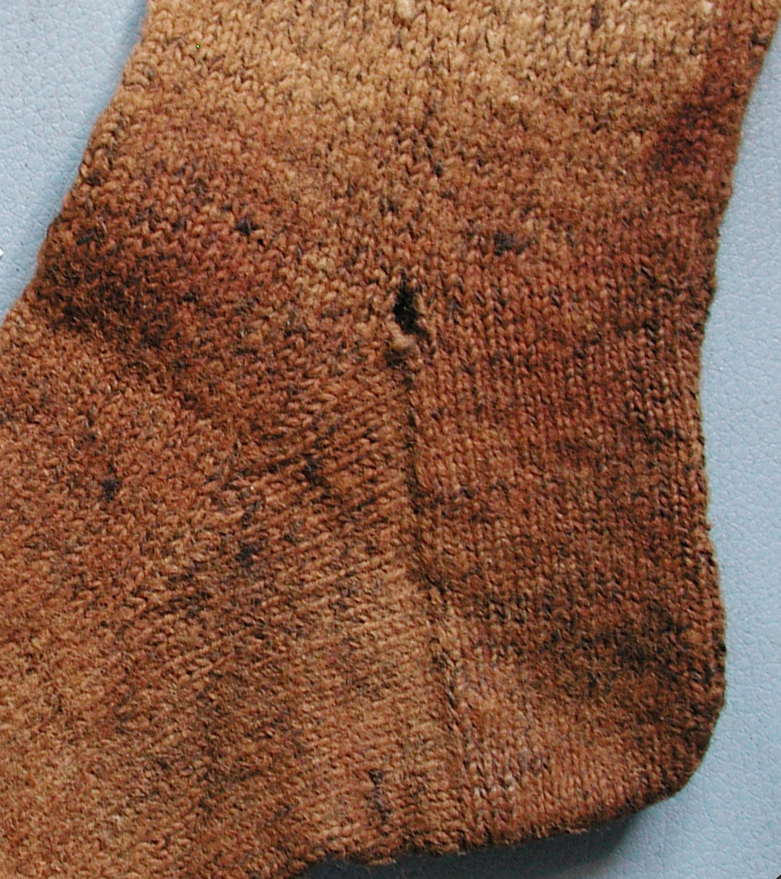 This stocking has a "shaped common heel." It's called "shaped" because the back of the heel has a curve. Regular common heels are squared off at the center back instead of shaped.
Another version is called a "Balbriggan heel," and has shaping at about the ¼ and ¾ mark of the heel flap as well as the center back halfway mark.
These heel terms come from the book Folk Socks by Nancy Bush.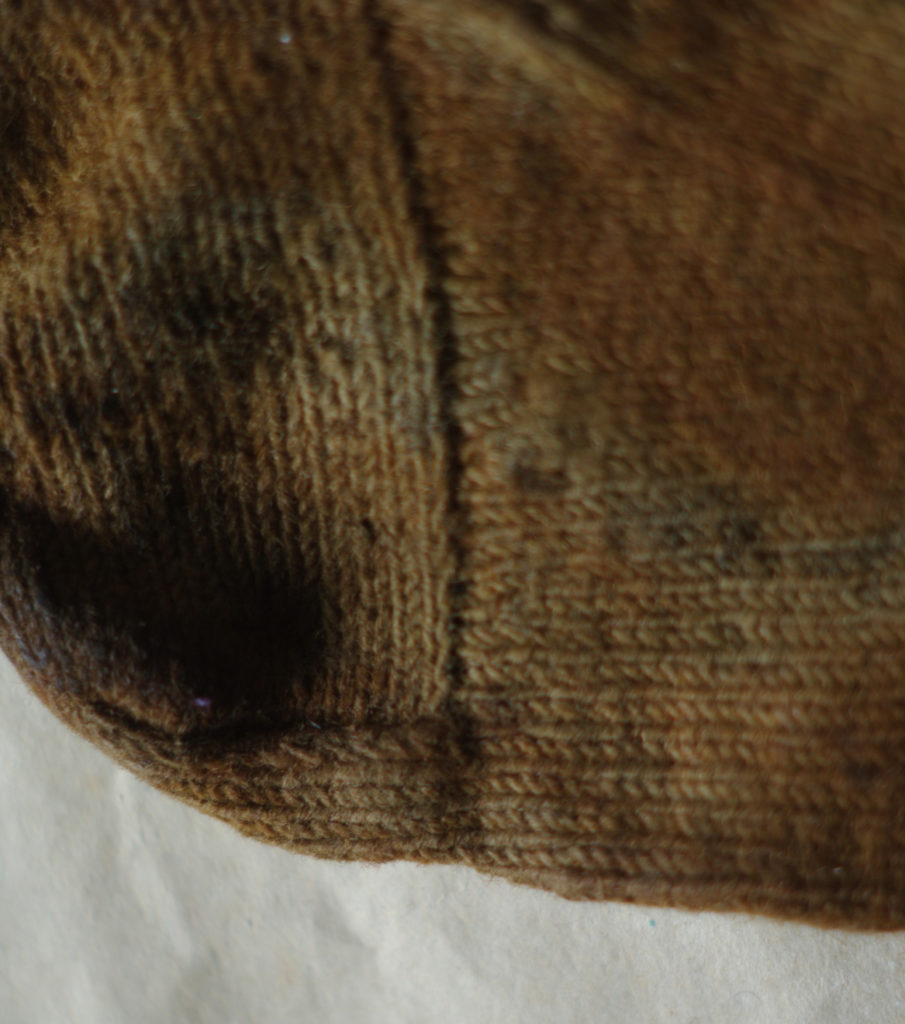 Above is another stocking from the General Carleton, and this one has a Dutch heel. Instead of simply being folded, it has a band of knitting that continues under the heel. ‪It has the side gussets, too. I'm still trying to find the earliest date for a Dutch heel to see if exists by the Rev War era, but the common, shaped common, and Balbriggan heels can be found for that part of the century.
Something to avoid is a slip stitch heel flap, a later technique to make a sturdier heel. It gives a slightly ribbed appearance, and part of it will show above a shoe. It's popular with modern sock knitters, so if you commission someone to knit a pair of 18th century stockings make sure they don't do that. For reinforcement, run in the heels instead.
‪There are a few extant 18thC stockings that do not have a gusset. A stocking which is dated as 1750 (in the DeWitt Wallace museum at Colonial Williamsburg) has decorative clocking, but the structure itself has no gore.
With a similar design and also without a gore is this silk stocking, dated to 1700, which was in the Museum Of Costume & Textiles in Nottingham, England.
Gores allow for a better fit, but were likely skipped in some stockings so they would not interfere with the design. Some stockings are made with a taller gore. Ankle high gores are sufficient for fit, so taller gores also become a design element.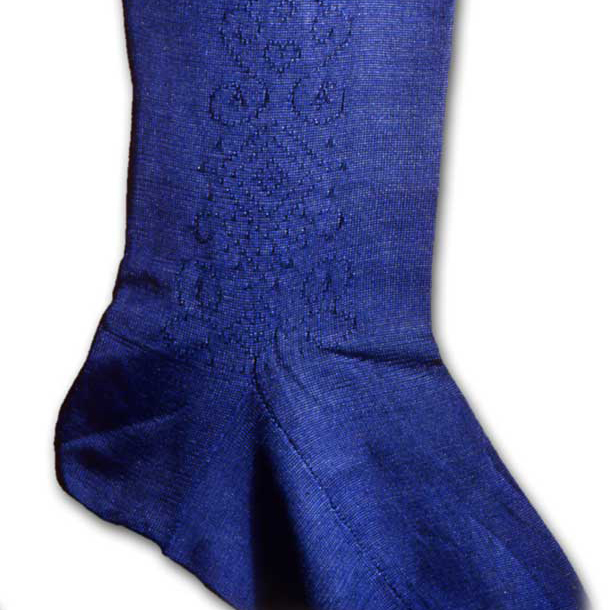 This blobby foot, from the General Carleton, has a short gusset that is not well defined.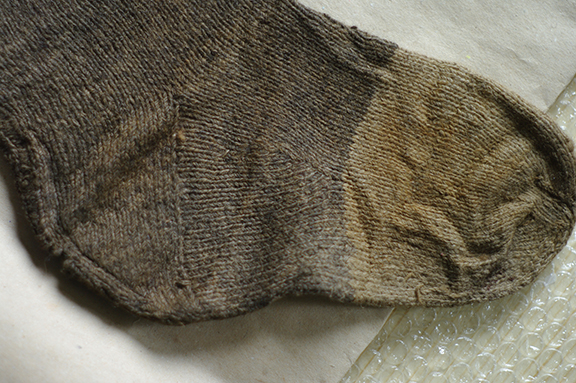 This fragment, also in the National Maritime Museum in Poland, is from a Fresian ship that sank in 1791. It would have had no gusset, and the ridge makes it a little bit different from a short row heel. Oops, hey, that's not supposed to exist in the 18th century! But there it is.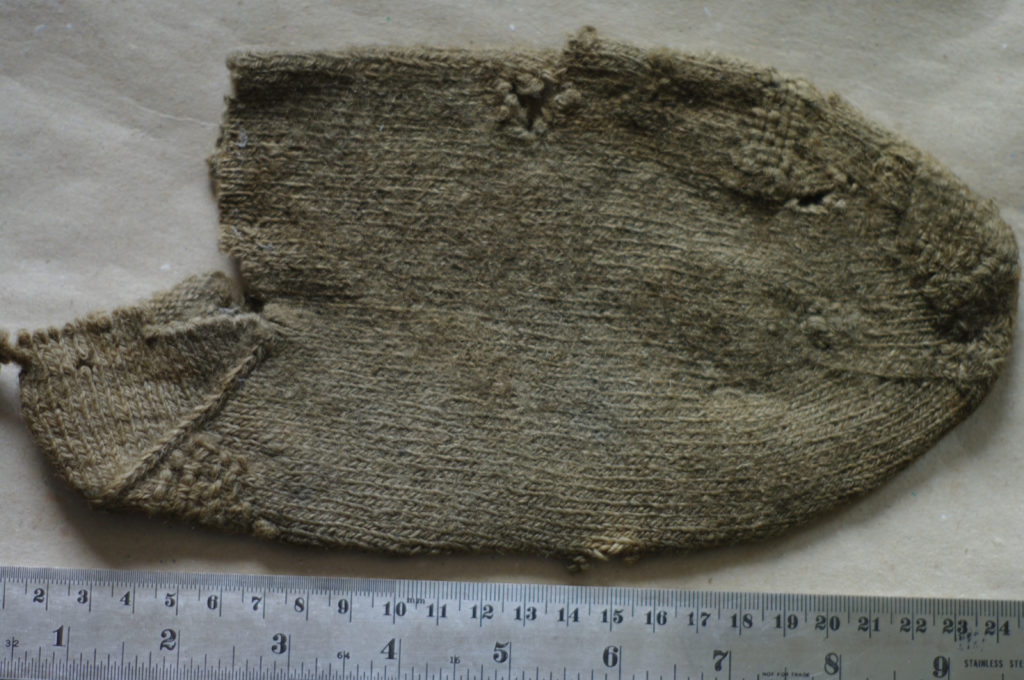 While they're not all called "common heel," a gusseted stocking is most likely what you will find in the 18th century. There are variations, so it's just a matter of having an example that works with the rest of the outfit.
© Carol Kocian and StockingFrameOfMind, 2020. Unauthorized use and/or duplication of this material without express and written permission from this site's author is strictly prohibited. Excerpts and links may be used, provided that full and clear credit is given to Carol Kocian and StockingFrameOfMind with appropriate and specific direction to the original content.